On January 20th, they released their second album, What's Rock And Roll?, 100% independent, without the support of any record label. Their debut album already surprised the reviews by reaching number 11 on the UK charts with more than 22,000 sales, but What's Rock And Roll? taking the charts by storm has been insane. They have overtaken Black Stars Riders, the Eurovision winners Måneskin and Taylor Swift, all this in less than 3 days.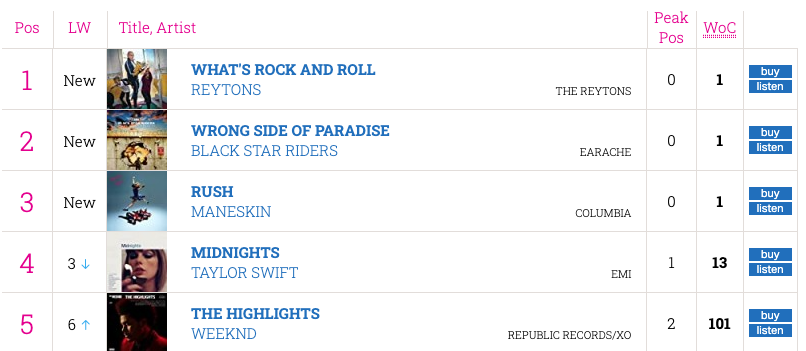 The Reytons released the album along with the official video for their song Uninvited from the same album. It's a song full of energy, perfect to be at FIB jumping at their concert. They released Fading some weeks ago, also from What's Rock And Roll?. It was a great introduction to the power of this album. Fading has a soft beginning but at the end, the energy that characterizes their album What's Rock And Roll? takes over and guides you to Uninvited.
We have selected some songs from their album so you can hear them on our Release Radar Playlist. You will read about all the latest songs released in the monthly Release Radar article at FIBERCLUB next week.
Enjoy it and don't hesitate to share it on social media!