Kaiser Chiefs' concert at FIB 2005 was one of the most memorable events in the festival's history. The British band, who had released their debut album "Employment" just a year before, took the stage in the tent and delivered an energetic performance to an enthusiastic crowd. The few surviving photos capture the electricity, energy, and excitement of that night.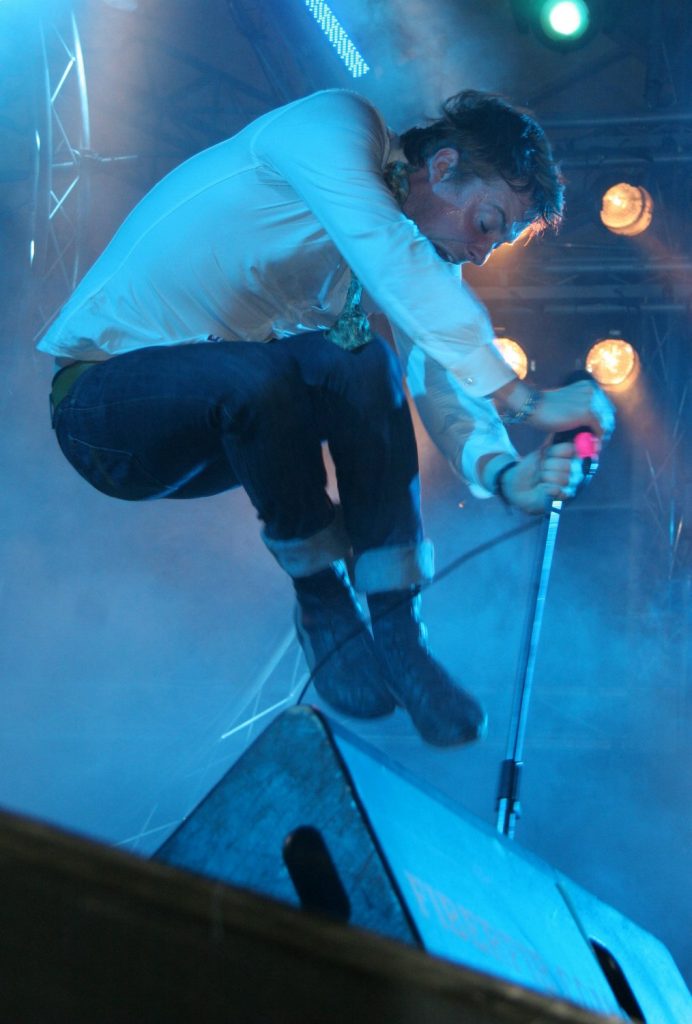 FIB 2005: The night of Kaiser Chiefs
The climax of their concert came when Kaiser Chiefs played their hit "I Predict a Riot". The crowd turned into a sea of jumping and singing. Ricky Wilson, the band's lead singer, made the performance even more exciting. Ricky dove into the crowd and surfed among them, creating a truly unforgettable moment for the attendees.
This video of "I Predict a Riot" at FIB 2005 still claims what live concerts can generate and what makes them so special. The unique combination of live music, enthusiastic crowds, and spontaneous moments is something that cannot be replicated anywhere else.
In conclusion, the Kaiser Chiefs concert at FIB 2005 was a truly memorable moment for the attendees and a significant milestone in the band's career. Kaiser Chiefs demonstrated why they are one of the most beloved and respected bands in the music world with their energy on stage and their connection with the audience. And now, in 2023, Kaiser Chiefs return to FIB to conquer the fibers once again. How exciting to see the passion and talent of the band on stage this July 2023. This is a concert that no music fan should miss!